First Name:

  Last Name:

  Email Address:

  Day Phone:

  Evening Phone:

  Cell Phone:

  Home Address:

  City:

  State / Zipcode:










   /










  Your Questions or Comments:






your Foreclosure and put a smile of joy on your face.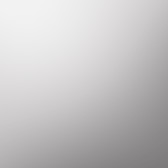 Office: (646) 772-2868, Fax: (718) 208-4787.

Email: info@ourneighborhoodhomes.com
Foreclosures May Appear Hopeless, but they are not if you act quickly. We are a group of professional foreclosure specialists with the required experience, skills, and knowledge that it takes to stop your foreclosure. We will sit down with you and go over different kind of approaches to solving your foreclosure problems. Foreclosure problems are real and so are our solutions. Don't delay, because time is not on your side, call us today at (646) 772-2868.

Remember: Your Bank is not your friend, If you take no action, your home will be sold at the public auction and you will be evicted. That is the law. Do not let this happen to you, we can help you avoid this embarrassment and save your credibility, Please fill out the form below or call (646) 772-2868.

Our

Neighborhood

Real Estate Inc.

          We Offer The Best              Real  Estate Solutions.