First Name:

  Last Name:

  Email Address:

  Verify Email Address:

  Day Phone:

  Cell or Evening Phone:

  Address (Street):

  City:







  State / Zipcode:








































  Other Comments or Questions: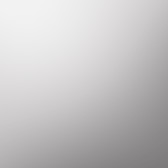 Our

Neighborhood

Real Estate Inc.

          We Offer The Best              Real  Estate Solutions.




Office: (646) 772-2868, Fax: (718) 208-4787.

Email: info@ourneighborhoodhomes.com
In this tough times, you need an efficient Real Estate firm to represent you and market your property uniquely. We     are here for you,  we know your communities, we live and work in your neighborhoods, this helps us to deliver on        our promise to provide our clients with the best Real Estate service there is. We're committed to providing the            highest quality service available anywhere. we know the value of honest, ethical business dealings.

Sellers: Selling your property might be exciting, but it takes very skilled and seasoned Real Estate Brokers to get you the top dollar you desire. At Our Neighborhood Real Estate Inc. we sell properties listed with us in a shorter period of time and we get our customers top-dollar 100% of the time putting more money in your pocket.

List your property with us today, we will sell it in a short period of time and we guarantee you Top Dollar.

Call us today to learn more about how we can help you fulfill all your Real Estate needs. Please fill out the form         below or call (646) 772-2868. lets get the process started.

Do you currently live at the property: